Integrity House: Addiction Treatment for Women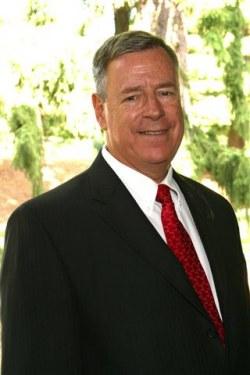 Dave Kerr is the founder and President of Integrity House, a treatment facility for substance abuse that was founded in 1968. Located in Newark, N.J., one of the nation's toughest inner cities, the facility uses a Therapeutic Community model as the basis for its treatment programs.
This approach to treatment includes a five-year program encompassing treatments given in both a residential and an outpatient setting. The facility offers treatment to men and women, as well a transitional housing, job readiness programs, education, counseling and medical attention. It provides a highly-structured environment where people are encouraged to work together to help themselves, as well as each other.
Integrity House provides services to 1,400 addicts each year from its Newark and Secausus, NJ, locations. David Kerr is the co-chair of The Mayor's Task Force on Addiction in Newark. He is recognized as a leader in the drug addiction recovery field at local, state and national levels.
Recently, Dave took time out of his busy schedule to answer LoveToKnow's questions.
Integrity House: Addiction Treatment for Women
LoveToKnow (LTK): Integrity House works on the basis of a Therapeutic Community (TC). How does this kind of structured environment help the people you are working with maintain their sobriety?
Dave Kerr (DK): The Therapeutic Community is different from most traditional treatment modalities. In most cases, addicts are treated as a patient or client where a professional staff member will help them and counsel them, giving them ideas and suggestions as to how to move into recovery. (In the TC, the patient is called a 'student member'.) After a series of these counseling sessions - often when the money runs out - the client is referred to AA or some other voluntary follow-up program. In the Therapeutic Community at Integrity House, the staff and clients (student members), as well as the facility and the physical environment are primary to the treatment and recovery process. In fact, the healing community itself facilitates the treatment and recovery rather than the counselor-client relationship. Some prime ingredients of the Therapeutic Community include a structured environment with work functions and a hierarchy of supervision by student members themselves, where more and more responsibilities are meted out to each student member as they are earned. Self-help and mutual-help are the prime ingredients in the Therapeutic Community and people "get well" based on advice and pressure from their own peers, rather than just staff.
Difficulty Accessing Treatment Services
LTK: What kinds of issues make addiction different for women? Do they make it more difficult for women to get into treatment?
DK: Women enter treatment with more real life issues weighing on them, not the least of which is distress about their children. Many of our women are forced to enter treatment and if they fail to complete, they will lose their children. Also, many referring judges will allow for a less appropriate level of care for a woman, knowing that she has to be there for her children. Women are outspoken about their needs and issues, which includes their feelings about other women in the program. On the positive, women's groups will be far more direct and truthful, but on the negative, the drama often will accelerate, sometimes causing the woman to leave treatment. Women often feel like nothing unless they are in a relationship. They have difficulty with independence. Finally, a woman's drug addicted lifestyle of hustling, using and dealing is demeaning to her and very depressing to the point that it is difficult for her to 'forgive herself'.
Special Needs of Women Addicts
LTK: What programs/services does Integrity House offer to meet the special needs of women addicts?
DK: Integrity's primary understanding of the treatment needs of women is that they must be separated from the men. The men are a clear distraction, and it's not the fault of the women; it's just the way it is. In most cases, treatment will be secondary in a heterogeneous environment. Obviously this is not what we want. We're in the process of relocating all of our women's programming to three buildings on MLK Blvd. Our Outpatient and Intensive program at 659 MLK Blvd. will be open any day since we have just received the license from the state. The Transitional Housing for Women and Children at 667 MLK Blvd. is being renovated and should be open within a year. The Re-entry or Transitional Housing program for women only at 608 MLK Blvd. is in the process of development and fundraising. We are attempting to separate, as best we can, our treatment facilities as well. Finally the services for women are very similar to those received by men with one major exception: efforts are made by staff and student members facilitators to avoid any demeaning confrontation.
LTK: What other information would you like to share with LTK readers about women and addiction?
DK: The use and abuse of drugs, particularly by young people is as much a fad as it is a behavior problem. There is an alarming trend that is now effecting an increasing number of white women from the suburbs who have become addicted to legal drugs, including Oxycontin, Vicodin and Percocet. As the young teenage girls become addicted to these highly addictive opiates, they are running out of money and many are moving to a cheaper drug, heroin, as an alternative. While most heroin use begins with snorting, the dosage needs to be increased to get high and many switch from inhalation to intravenous use.
---
To find out more about addiction treatment programs for women, visit Integrity House.org.